CuHOVJr
The CuHOVJr has a four stage preamplifier using two 12AX7's and two gain controls. This is followed by a James Bass-Treble tonestack, a master volume, and finally a 6V6 single-ended, cathode-biased output amplifier. All this is shoehorned into a donor Epiphone Valve Jr case.

It sounds great and the customer was quite pleased. I was in no hurry to see this one go and a second one is already started. I'd like to think this will be for personal use, but if someone waves cash in front of me it'll go (sigh). It will be in a donor combo case, which is already loaded with a 12" Cannabis Rex I've been using for testing.

Here's some pictures: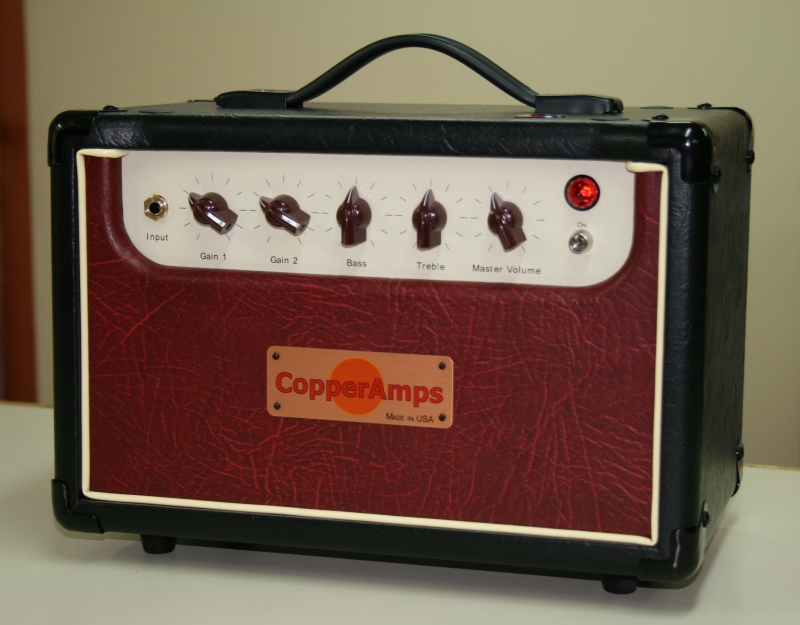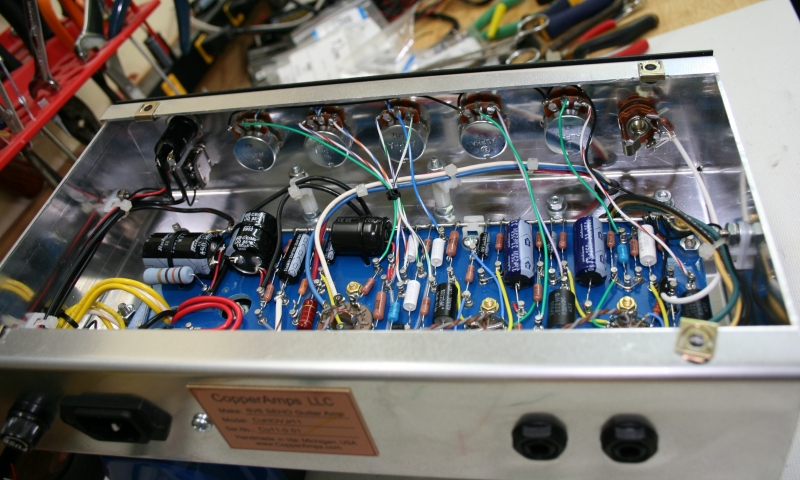 The CuHOVJr uses a 120VAC pilot light, which simplifies wiring slightly.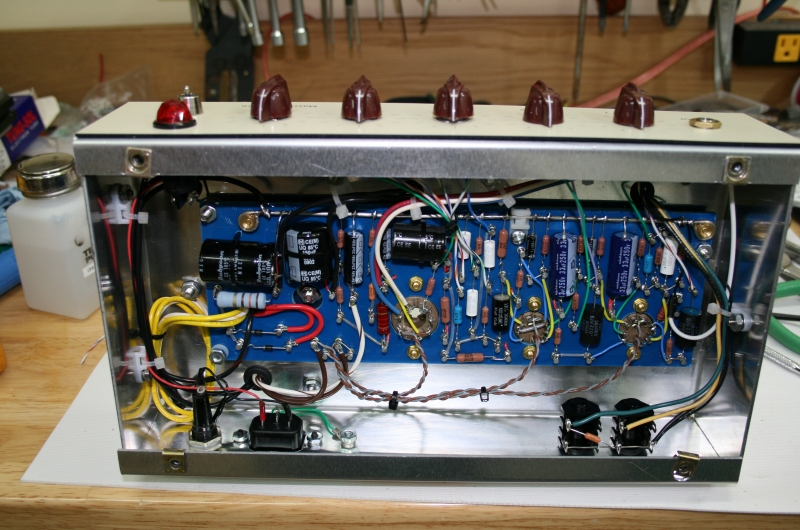 For noise reduction, each tube gets a separate heater run, which goes immediately away from the rest of the circuit. I've had good luck using a heavy ground bus in my other amps and so I used it in this layout, too. The amp uses a single point ground at the input jack and a pi-filter HV supply. CuHOVJr is as quiet as a tomb.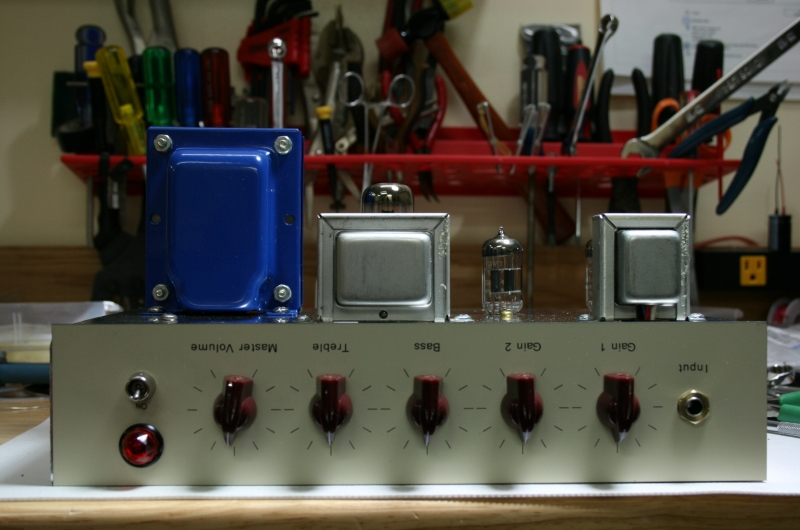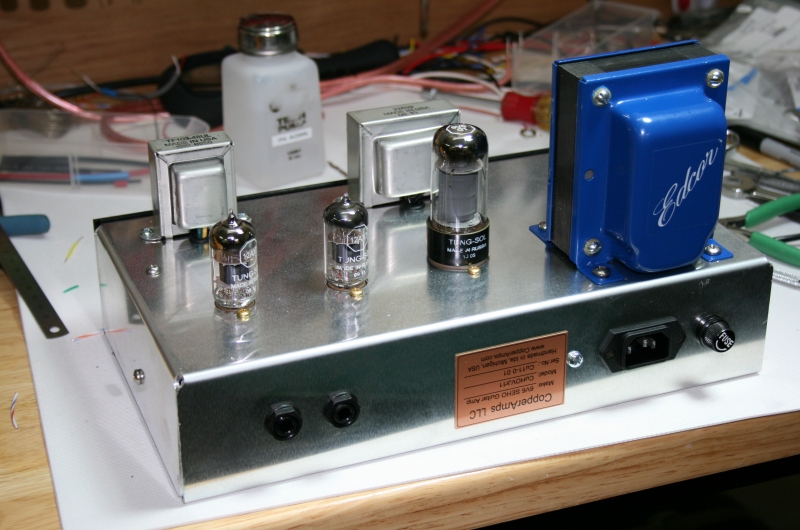 The blank chassis was custom made by Brian over at Dirty Dawg Amps . Drilling and punching was done here at CopperAmps.